By Atlas Corps
December 13, 2012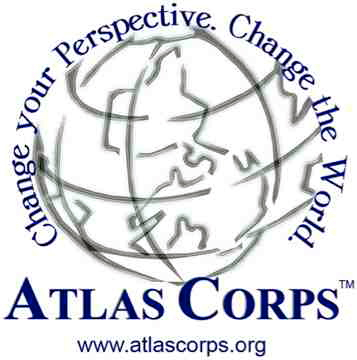 …a big year in 2013!
(a note from Scott Beale, our founder and CEO)
If you haven't heard, 2013 is going to be a big year for Atlas Corps and for me. In January, we will welcome our Class 11 Fellows. This event marks the launch of our three-year campaign called Vision 2015—our plan to grow to 100 Fellows a year and become 100% operationally sustainable. Currently, we welcome 50 Fellows a year. In addition, I am expecting the arrival of my first child! I often joke that I already have more than 150 "children" from around the world and there is nothing like having a child to focus you on the future and the endless potential it holds. Atlas Corps believes in potential—the potential of our Host Organizations, our Fellows, and of our global community to unite across borders to address critical social issues. When we achieve Vision 2015 and welcome 100 Fellows per year, we will be a sustainable, thriving global community working together to create a better future for us all. Will you become an initial investor in Vision 2015?
Sincerely,
Scott
P.S. Today, you can double your impact. Two Board Members pledged to match $1 for $1 all contributions up to $20,000 received before the end of the year. Double your donation instantly at donate.atlascorps.org.
---
My name is Mohammed Abdalla, an Atlas Corps Fellow from Sudan serving at Susan G. Komen for the Cure….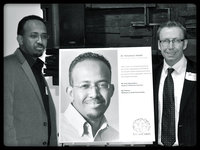 In August 2011, when I arrived in Washington, DC, I was a doctor from Sudan who worked in refugee camps. Fifteen months later, I'm a global medical strategist with a specialization in cancer awareness. I am also part of the growing Atlas Corps network—140 Fellows from 40 countries inspired by a visionary leader, Scott Beale. We represent every region of the world and work on issues ranging from health to homelessness to disabilities. We believe in the power of people to make a difference. I share my story to demonstrate the impact you have by supporting Atlas Corps.
I arrived in the U.S. one month after my country was divided into two. After my Atlas Corps Fellowship, I will return home to help build ties between Sudan and South Sudan. Through this Fellowship, I am learning best practices in nonprofit management—from communications to volunteer engagement. I even took a course on community health in post-conflict settings. I am ready to apply this knowledge at home. It is the essence of Atlas Corps—to build the capacity of individuals and organizations through service. You and I both know that challenges exist in our world. We also know that there are people committed to solutions. I am one of these individuals, along with other Atlas Corps Fellows. Join us. Support our shared efforts to positively impact our communities—100% of your donation directly supports Atlas Corps Fellows.
Here is how it works. Atlas Corps raises $10,000 from individuals, like you, to support one Fellow. Then, a Host Organization engages that Fellow for 12 months and covers the remaining 75% of the expenses. Atlas Corps multiples this relationship by finding additional partners to support other Fellows. In my case, Atlas Corps secured more than $500,000 in funding from the U.S. Government to engage 14 more Fellows from Sudan in the next two years. Together, we create a network effect.
It all starts with the individual investment—200 people contributing $50 made my Fellowship possible. Now, 14 of my countrymen will also benefit from the Atlas Corps experience alongside the 50 other Fellows engaged each year. Your contribution is multi-dimensional. You invest in individuals AND organizations. You act locally by supporting international professionals who want to serve in the United States for 12 to 18 months at organizations like Ashoka, CARE, Habitat for Humanity, National Audubon Society, and more. You impact globally by supporting the ongoing training and collaboration of individuals and organizations around the world. You support a one-of-a-kind, multilateral service corps recognized as a best practice in international exchange by the Brookings Institution, Forbes, and the World Economic Forum. Your investment (whether its $50, $150, or $500) supports this innovative leadership development model that benefits our communities at home and abroad.
I invite you to share our vision. Support Atlas Corps—an investment in a long-term overseas exchange program for emerging leaders that enhances the skills of the individuals and organizations that are positively impacting our world.
Thank you for supporting me and Atlas Corps!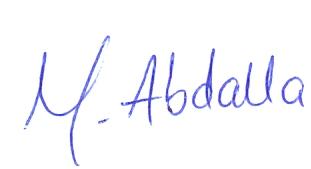 Mohammed Abdalla (Atlas Corps Fellow 2011-2012, Sudan)
P.S. Remember, there is a $1 for $1 match on all contributions up to $20,000 received before the end of the year. Double your donation instantly at donate.atlascorps.org.