By Caroline Needles
December 10, 2018
The Council maintains a dynamic library of resources for global Grantmakers. Country Notes are a widely-used resource that provides detailed information on domestic non-profit laws in 35 countries. In 2019, we expanded content around our 13 most-visited countries to create new, members-only resources where we identify local networks and contacts, curate reports on country-level trends, and list funders actively working in specific countries.
To learn more about the Council on Foundations Country Notes, visit the link below.
Here is an example of one of our 13 expanded country notes:
GETTING STARTED WITH GRANTMAKING IN MEXICO
We believe the organizations and contacts listed on this page can help with getting started in this country. Feel free to also reference our Global Grantmaking resources to understand the basics of giving globally.
Philanthropy Networks in Mexico

Mr. Jorge Villalobos, Executive President, jorge.villalobos@cemefi.org, cemefi@cemefi.org
Strengthen the collective work of community foundations to help their programs achieve greater scope, impact and transcendence.
Mariana Sandoval, Executive Director, direccion@comunalia.org.mx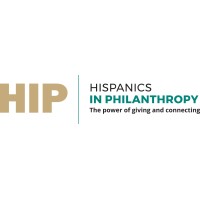 HIP partners with a transnational network of foundations to make impactful investments in the Latino community
Legal Contacts
Angeles Anaya angeles.anaya@proyectofortalece.org
KEY US FOUNDATION WITH LOCAL OFFICES
Ford Foundation
Santa Margarita 227, Insurgentes San Borja, 03100 Benito Juarez, CDMX, Mexico
Open Society Foundation
1730 Pennsylvania Ave NW #700, Washington, DC 20006
MacArthur Foundation
Vito Alessio Robles 39-103
Ex-Hacienda de Guadalupe, Chimalistac
Phone and Fax (52-55) 3004-1692
E-mail mexico@macfound.org
The W.K Kellogg Foundation
Ciudad de Mexico, DF, Mexico
office: +52 (55) 8421-2934
NATIONAL LISTING OF CERTIFIED NGO'S